With over 70 years of experience, Perry of Oakley Ltd. are the UK's most experienced manufacturer of materials drying and handling equipment. Perry have worked within a wide variety of industries and the majority of machines can be modified to be ideally suited to handling a range of products.
Perry have been providing drying, handling & storage solutions for farms for over 70 years …
Perry's industrial machines can be supplied materials within the aggregate industries.
Perry have experience in the waste handling and recycling sector.
Perry can supply a full range of milling equipment suitable for use in flaking mills.
Perry supply customers with suitable solutions for the brewing industry.
Perry's handling & drying equipment has been used in several digestate processing plants.
By working closely with trusted suppliers, Perry can ensure the supply of full pelleting lines.
Perry can design, manufacture and install a full paper pulp processing plant.  
Perry have designed a range of industry-leading, drying & storing equipment, tailored to the biomass industries.
Perry design, manufacture and install a wide range of Animal Feed handling and drying equipment.
Perry has supplied grass processing plants globally, for animal feed to human consumption.
Perry have been providing drying, handling & storage solutions for over 70 year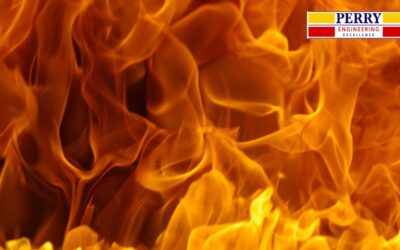 With over 40 years of experience, Fire Shield Systems offer a holistic approach to fire protection encompassing design, installation, maintenance and training.
read more
Concept Grain Systems and Perry guided us through the processes of updating our machinery; the level of expertise within the company has helped us no end. The Perry machines they recommended we installed have worked really well, and as a result, we had a very successful first year.