With over 70 years of experience, Perry of Oakley Ltd. are the UK's most experienced manufacturer of materials drying and handling equipment. Our driers have been tested and proven on a variety of crops, and in different climates all over the world.
Continuous Mixed Flow Grain Drier
Ideally suited to granular and free-flowing products such as grain, maize, rape, pulses & cereals. Perry now offers two ranges of continuous flow grain driers, the Savannah & the Mistral. The Mistral has been designed as an entry-level, economy grain drier for farms looking to dry up to 30tph of combinable cereals. The Savannah is a more industrial grain drier designed for use on both farms & commercial grain stores.
Belt Driers
Best suited to products with poor flow-ability or products that require a lower throughput capacity, such as woodchip/biomass, digestate, grass, refuse & seeds.
Automatic Moisture Measurement
Fire Detection and Suppression
Manufacturing Equipment That Lasts
Perry of Oakley Ltd are the UK's most experienced manufacturer of materials handling, drying & storage equipment. Perry machines are now operating in more than 25 countries across 4 continents. 

Some of the key industries we have worked with include; agriculture (farms & commercial grain stores), feed mills, flour mills, flaking mills, waste & recycling (SRF/RDF), pelleting plants, aggregates and biomass (woodchip, shavings & sawdust).
Our product range includes; continuous mixed flow driers, belt driers, moisture sensor systems, chain & flight conveyors, belt conveyors, belt & bucket elevators, screw conveyors & augers, aspirator pre-cleaners, twin trace conveyors, grain samplers and bins/silos.

Our services include; plant layout and design, manufacturing, sub-contracting, installation & commissioning and a comprehensive after-sales service package.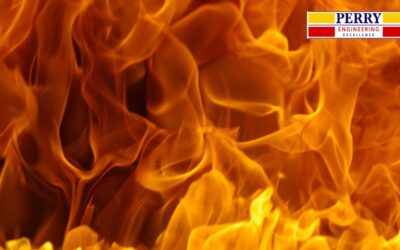 With over 40 years of experience, Fire Shield Systems offer a holistic approach to fire protection encompassing design, installation, maintenance and training.
read more
We are very happy with the new sampling equipment, it's a really nice machine. We are particularly impressed with the joystick controlled panel which we can program with up to ten sampling spots. It's a big improvement on our previous system.