The Perry range of industrial machines can be supplied to suit the handling and drying requirements of most materials within the aggregate industries. With belt conveyors up to 2m wide & a full range of industrial specification machines, Perry can provide solutions for any size of installation.
Perry design, manufacture and supply all the relevant handling & drying equipment, while our quality suppliers provide the processing equipment.
u-though & tubular screw conveyors
Chain and Flight Conveyors
Manufacturing Equipment That Lasts
Perry of Oakley Ltd are the UK's most experienced manufacturer of materials handling, drying & storage equipment. Perry machines are now operating in more than 25 countries across 4 continents. 

Some of the key industries we have worked with include; agriculture (farms & commercial grain stores), feed mills, flour mills, flaking mills, waste & recycling (SRF/RDF), pelleting plants, aggregates and biomass (woodchip, shavings & sawdust).
Our product range includes; continuous mixed flow driers, belt driers, moisture sensor systems, chain & flight conveyors, belt conveyors, belt & bucket elevators, screw conveyors & augers, aspirator pre-cleaners, twin trace conveyors, grain samplers and bins/silos.

Our services include; plant layout and design, manufacturing, sub-contracting, installation & commissioning and a comprehensive after-sales service package.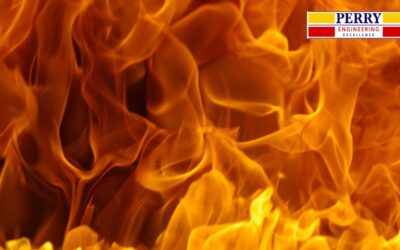 With over 40 years of experience, Fire Shield Systems offer a holistic approach to fire protection encompassing design, installation, maintenance and training.
read more
Concept Grain Systems and Perry guided us through the processes of updating our machinery; the level of expertise within the company has helped us no end. The Perry machines they recommended we installed have worked really well, and as a result, we had a very successful first year.