Fully galvanised or stainless-steel handling equipment options help Perry to supply customers with suitable solutions for the brewing industry.
The majority of our equipment is suitable for use within the brewing industry, and with a wide range of capacities available Perry are sure to be able to help take your brewing project from design, to manufacture, installation & on-going after sales support.
Round Hopper Bottom Silos
Industrial Belt & Bucket Elelvators
Product Graders and Separators
Manufacturing Equipment That Lasts
Perry of Oakley Ltd are the UK's most experienced manufacturer of materials handling, drying & storage equipment. Perry machines are now operating in more than 25 countries across 4 continents. 

Some of the key industries we have worked with include; agriculture (farms & commercial grain stores), feed mills, flour mills, flaking mills, waste & recycling (SRF/RDF), pelleting plants, aggregates and biomass (woodchip, shavings & sawdust).
Our product range includes; continuous mixed flow driers, belt driers, moisture sensor systems, chain & flight conveyors, belt conveyors, belt & bucket elevators, screw conveyors & augers, aspirator pre-cleaners, twin trace conveyors, grain samplers and bins/silos.

Our services include; plant layout and design, manufacturing, sub-contracting, installation & commissioning and a comprehensive after-sales service package.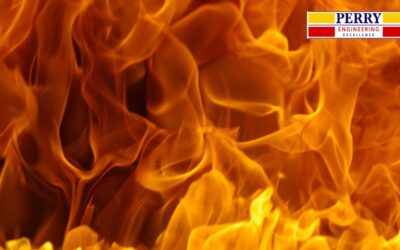 With over 40 years of experience, Fire Shield Systems offer a holistic approach to fire protection encompassing design, installation, maintenance and training.
read more
Concept Grain Systems and Perry guided us through the processes of updating our machinery; the level of expertise within the company has helped us no end. The Perry machines they recommended we installed have worked really well, and as a result, we had a very successful first year.