Perry have significant experience in a wide range of applications in the waste handling and recycling sector. The key to a successful operation is to understand the customer needs in detail including evaluating material samples in a test drier. This ensures the material being handled is fully understood and the optimum handling and drying solution can be developed.
The Perry product range now covers equipment specifically designed for the handling of a wide spectrum of products including SRF, RDF, MSW & Digestate. It is also recognised that recycling plants process a wide range of material often of variable content. Where flexibility is key, this can be allowed for in machine design and specification.
u-though & tubular screw conveyors
Fire Detection & Suppression
Manufacturing Equipment That Lasts
Perry of Oakley Ltd are the UK's most experienced manufacturer of materials handling, drying & storage equipment. Perry machines are now operating in more than 25 countries across 4 continents. 

Some of the key industries we have worked with include; agriculture (farms & commercial grain stores), feed mills, flour mills, flaking mills, waste & recycling (SRF/RDF), pelleting plants, aggregates and biomass (woodchip, shavings & sawdust).
Our product range includes; continuous mixed flow driers, belt driers, moisture sensor systems, chain & flight conveyors, belt conveyors, belt & bucket elevators, screw conveyors & augers, aspirator pre-cleaners, twin trace conveyors, grain samplers and bins/silos.

Our services include; plant layout and design, manufacturing, sub-contracting, installation & commissioning and a comprehensive after-sales service package.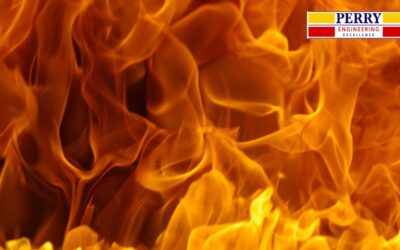 With over 40 years of experience, Fire Shield Systems offer a holistic approach to fire protection encompassing design, installation, maintenance and training.
read more
Concept Grain Systems and Perry guided us through the processes of updating our machinery; the level of expertise within the company has helped us no end. The Perry machines they recommended we installed have worked really well, and as a result, we had a very successful first year.